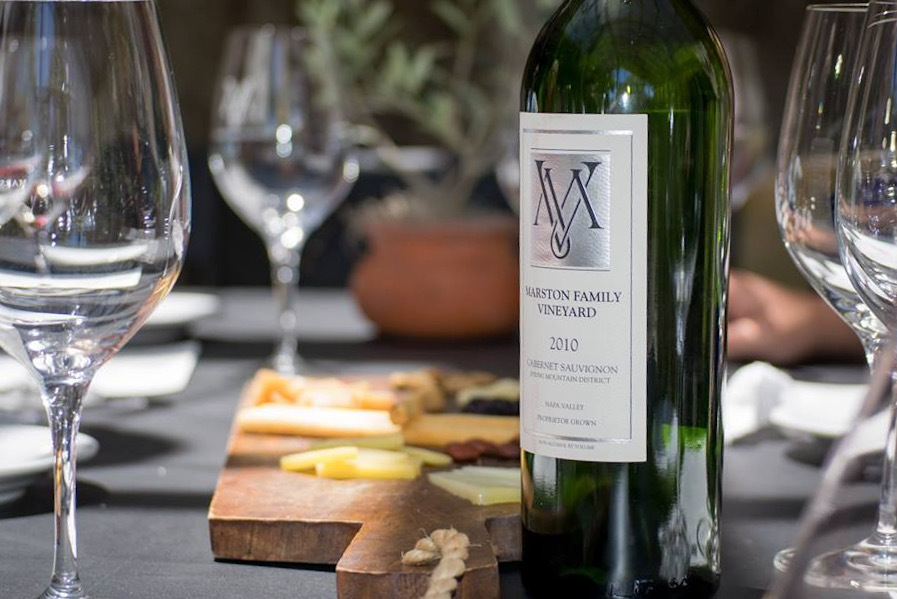 For more than four decades, Marston Family Vineyard has been crafting elegant and age worthy wines, cherished by wine lovers the world over. We invite you to join us, as we embark on a new chapter, and become a member of our winery family.
We warmly welcome you to the Marston Society; a wine experience unlike any other. Opening a membership uncorks benefits and private experiences for you to enjoy in Napa Valley and at home.
The Marston Society offers two levels of membership, each providing secured access to limited allocations in both the Spring and Fall, and other benefits only offered to members. If you would like to join The Marston Society, please enroll online here. If you are interested in learning more, please contact us at
info@marstonfamilyvineyard.com
Thank you for being part of our story and we look forward to creating lasting memories with you.
Member Benefits
Elevation
Collector's Circle
Exclusive, pre-release access to our handcrafted, limited production wines
Exclusive, pre-release access to our handcrafted, limited production wines
6 bottles of each wine twice annually

(12 - 18 bottles annually. Fluctuations may occur by vintage)
12 bottles of each wine twice annually

(24 -36 bottles annually. Fluctuations may occur by vintage)
-
Annual Library 3 pack shipment (ships in November)
Access to exclusive 'Members Only' wine
Access to exclusive 'Members Only' wine
Complimentary Ground Shipping on annual release shipments
Complimentary 2 day shipping on annual release shipments
Complimentary private tasting for 4 when visiting Napa Valley
Complimentary private tasting for 6 when visiting Napa Valley
Exclusive access to Marston Society events and content throughout the year
Exclusive access to Marston Society events and content throughout the year
Invitation to Marston Society Winemaker & Vintner Virtual Tasting of New Releases. Twice annually coinciding with Spring and Fall release.
Invitation to Marston Society Winemaker & Vintner Virtual Tasting of New Releases. Twice annually coinciding with Spring and Fall release.
Private, virtual tastings scheduled upon request
Private, virtual tastings scheduled upon request and include artisan cheese pairings shipped directly to your home.
All-inclusive concierge services when planning your trip to Napa Valley
All-inclusive concierge services when planning your trip to Napa Valley
Join Now
Join Now