History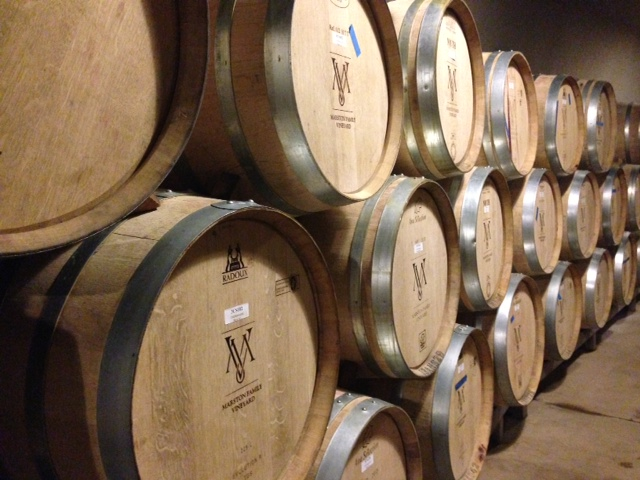 Michael and Alexandra Marston purchased the estate in 1976. At that time, many of the original old vines from the turn of the century were still being used for production.

In the early 1980's, small quantities of Cabernet Sauvignon, Petite Sirah and Zinfandel were produced and bottled by two of Napa Valley's most legendary winemakers, Andre Tchelistcheff and Philip Togni. In the early 1990's, cult winemaker Sean Thackrey sourced fruit from the property for his 1992 Sirius Petite Sirah and was awarded "Best Red Wine in the World." Following a substantial replant in 1993, the majority of our Cabernet Sauvignon was sold to Beringer, becoming a foundational element of their Private Reserve Cabernet.

1998 marked the beginning of a new era for Marston Family Vineyard, as we decided to produce wine under our own bonded label. Our first release was crafted by a young and talented Philippe Melka, with fruit selected from a few key blocks throughout the estate. In 2010, we welcomed Marbue Marke into the family, and he has served as the estate's barrel whisperer ever since.

In 2017, after fifteen years of running the day to day operations, Elizabeth Marston became proprietor of the estate, ushering in the next generation of the Marston Family to continue the story of this legendary estate.